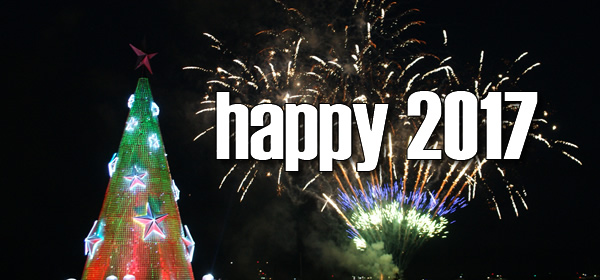 Geelong welcomed in the the new year with a spectacular fireworks display over the beautiful floating Christmas Tree on Corio Bay. Thousands of families turned out to say goodbye to 2016 and welcome in 2017.

The third annual Cadel Evans Great Ocean Road Race takes place around the Geelong region on the last weekend of January taking in some of our regions' most scenic locations.
...Read More

Polo is coming to Geelong in a brand new event this Australia Day, Thursday January 26th, and promises to be one of the biggest days on the Geelong social calendar.
...Read More

The Royal Geelong Yacht Club is once again hosting the Festival of Sails on Corio Bay and Geelong's waterfront this January in a tradition that dates back to 1844.
...Read More

In a tradition that spans generations Rippleside on Geelong's western shore will once again host an Australia Day Family Day on the 26th of January.
...Read More


Thousands are expected to flock to the Geelong Showgrounds for the 2017 Geelong Outdoor and Living Show being held over the weekend of the 20th to 22nd of January.


The Geelong Street Rodders are once again presenting the Queenscliff Rod Run to be held on the weekend of the 3rd to 5th of February.

Geelong is again putting on one of Australia's biggest celebrations of all thing Ford at the annual All Ford Day. This years event takes place on Sunday the 19th of February.


The 5th annual Great Australian Beer Festival will be the place to be on Saturday the 18th of February if you are a lover of great beers and ciders.
The Novotel on Geelong's watefront is once again hosting Geelong Travel's Travel and World Expo on Sunday the 5th of February and will feature some amazing holiday deals.

Thousands of families celebrated on Geelong's waterfront to see in the new year watching a spectacular fireworks display over the stunning floating Christmas Tree. View our gallery