About Intown Geelong
Intown is 100% Geelong owned and operated by Intown Entertainment and has been online since 1998 and going from strength to strength. Intown's goal is to promote our great city of Geelong and the surrounding region.
Intown is privately owned and is not affiliated or acting on behalf of any tourist body or any form of government.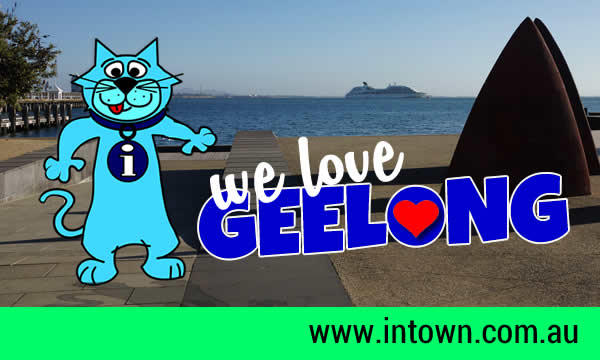 The small team behind Intown are passionate about our city, its people, the events and beautiful natural assets.  Our number one aim is to spread the message to the rest of the world about the  Geelong regions beauty, vibrancy and fantastic lifestyle.
Without trying to talk ourselves up too much, Intown is one of the region's most popular websites, building a strong foundations online since 1998. We have gained a huge visitor base and  lot of good will throughout the community. Both locals and people looking to visit our wonderful region use Intown to research places to stay, events and things to to do. Last count we had over 800 pages of content and 10,000 images published.
Please enjoy your visit to Intown and we hope you find it useful and informative. We are constantly updating, improving and adding content to the site, so please drop back again soon.  We would love to hear any feedback, corrections or information on upcoming events or anything in the region we haven't covered.
We would also love you to drop past our vibrant Twitter  @IntownGeelong and Facebook sites IntownGeelong, take a look at them and perhaps give us a follow or like.
Our Photographs and Content
We have a lot of inquiries regarding our photos. We take hundreds of photographs around the region's events and in the towns and villages throughout Geelong, the Bellarine, Surf Coast and Great Ocean Road.  Many of event photos feature people ,vehicles or other items.  We are more than happy to make available  photographs for personal use. Drop us a line and we will endeavor to find the original scaled photograph and send it to you.  We will also remove any photograph that is requested due to privacy.
Intown has spent thousands of hours creating this site, vising events and the region. We ask that visitors respect our intellectual material especially our photographs.   We request anyone wanting to use any of our images for commercial use, business or organisation please seek permission off us first.  We are more than happy to grant permission, but we are very serious about protecting our intellectual material- lets face it, its not only the law, but its the right thing to do.
As well as the ethics and good manners involved, we can usually source a higher resolution or number variations from the images we have published on Intown.
Thanks for visiting…. The Intown Team
Intown Entertainment P.O Box 1360 Geelong, 3220