Reconciliation in the Park
The Geelong One Fire Reconciliation Group and the Wathaurong Aboriginal Co-Operative will be putting on a special day in Johnstone Park this Sunday to talk and celebrate their uniquely Australia culture in a great day of family fun as part of the 2012 Reconciliation Week.
Australia celebrates reconciliation Week between the 27th of May and the 3rd of June this year, and one of Geelong's biggest contributions to mark this important week is a great family festival at Johnstone Park on Sunday the 27th.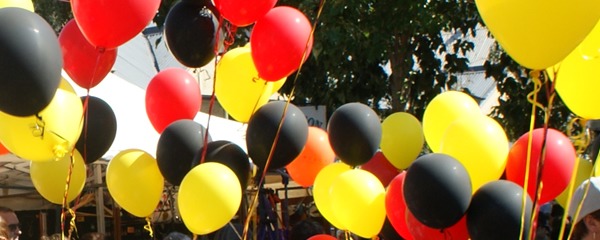 This event will be a wonderful day which is put on by the Geelong One Fire Reconciliation Group and the Wathaurong Aboriginal Co-operative to celebrate the thousands of years rich and diverse culture the aboriginal people have had in Australia. The event will further build respect and relationships between all Australians, both the Aboriginal and Torres Strait Isanders who have called this land home for tens of thousands of years and rest of our communities which have become part of this great land in more recent times.
This unique event themed around reconciliation will be a great opportunity to learn and exerience what is regareded one of the world's oldest cultures. There will be plenty of family fun including music and dance and some incredible didgeridoo players.
See how baskets are weaved, have your face painted, or learn about some of the legends and stories of dreamtime or other important clutural stoires which have been carefully handed down from generation to generation for centuries.
Try some hot damper cooked over an open fire, or experience the incredible art of emu egg carving or detailed work of jewellery making. Kids are going to love the boomerang making and painting, plus Uncle Herb Pattern will be playing his famous gum leaves.
Gather up the family and head down to Johnstone Park on Sunday from 10 am  for a great day and experience just a little bit of what is very important piece of Australia' s rich heritage, culture and makeup, which many of us don't get the chance to do in our busy lives.