Audi Victoria Week
The huge Australia Day Weekend of entertainment and sailing is the biggest party on Geelong's calendar and every year promises to eclipse them all with an amazing line up of action on Corio Bay and the foreshore.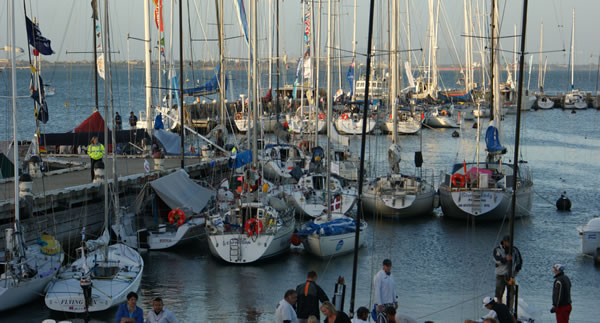 The Australia Day weekend in Geelong has been a tradition for years with one of the city's biggest events taking place on our magnificent waterfront and bay. The Royal Geelong Yacht Club has been hosting one of the country's biggest sailing events since 1844 and it goes from strength to strength each year.
Formally known as the Festival of Sail, The Geelong Waterfront Festival and Skandia Geelong Week, and now Audi Victoria Week the event is a fabulous event for sailors, yachting enthusiasts and visitors alike.
Now sponsored by premium automotive manufacturer Audi. The weekend is the biggest party on Geelong's calendar and always promises to eclipse the previous event with an amazing line up of action on Corio Bay and a huge shoreline program of entertainment and family fun.
Audi Victoria Week is a fantastic festival bringing together fun of the Geelong Waterfront with the largest sailing regatta in Australia with approximately 400 yachts competing.
One family highlight is the traditional Starshow fireworks spectacular which usually brings tens of thousands to the gardens around our waterfront. Some amazing talent also performs, recent years have seen Johnny Diesel, ex Daddy Cool and Mondo Rock legend Ross Wilson, to Daryl Braithwate to name a few. The RAAF Roulettes usually show up to perform some incredible daredevil manoeuvres over Corio Bay and there is always a huge program of fun for all.
There always plenty of fun with roving entertainment, great gourmet food and all the things you expect form this first class event.

For members and guests of the RGYC the party continues to the wee hours celebrating on the clubhouse lawns with plenty of live entertainment and cheer. It really is the place to be over the Australia Day Weekend, soaking up the sun and enjoying the fun in Geelong.
UPDATE: The festival will take on the name of "Festival of Sails" from 2012. The 2012 event will be run from the 21st to the 29th of January. Check out our Festival of Sails page here.
Visit the Intown Events Calendar for the details on the next Festival of Sails.