Birregurra Market


The lovely rural township of Birregurra hosts a community market which is held on between 9:00 AM and about 2:00 PM of the second Sunday of the month, between November and April. During Christmas and the Birregurra Weekend Festival in October there are also special markets.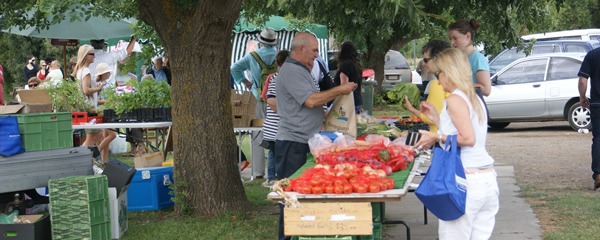 With some beautiful produce grown around the region the Birri market is the perfect place to pick up some fresh fruit and vegetables. There are always some gourmet goods like preserves, cakes or other home baked items. Crafts are another specialty as are homemade soaps, olive oils and other quality products. Gardeners will love the plants and the seedlings are perfect for any vegie garden and the flowers will be the pride of any green thumb.
Birregurra is about 50 minutes from the centre of Geelong towards Colac; the Birregurra turnoff is about 10 kilometres on the left before Colac.

The Birregurra Market can be found in the parkland known as Birregurra Park at the northern end of main street. While in Birregurra be sure to check out the shops on main street or have lunch at a the pub or one of the local cafes.
Quickfacts
When: Second Sunday of the Month, 9:00am to 2:00pm Nov to April.
Where: Birregurra Park, Main Street, Birregurra.
Cost: Free Entry.
Contact: 0419 367 994.