Drysdale Community Market


The Drysdale Community Market is a great market set amongst the gum trees and rolling slopes of the Drysdale Recreation Reserve adjacent to the Drysdale Football Ground in Duke Street. On a busy Sunday the market has over a hundred stalls selling a wide range of items.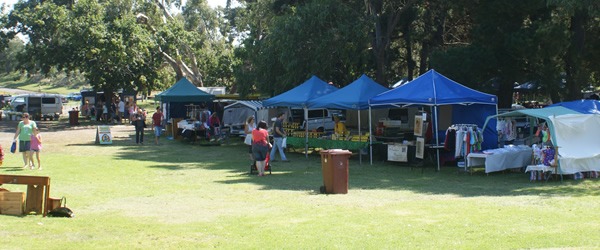 There are plenty of local handcrafted gifts including woodwork, knitted goods, clothing and toys. The best of the Bellarine Peninsula is also on sale at the market with some of the freshest and tastiest local produce, from vegetables which are so fresh they are still growing to some amazing preserves, oils, honey and other gourmet items.
Like with all our markets, get there early to pick up the best bargain and have your pick of the freshest harvest. The market starts and 9:00 AM and goes through until about 1:00 PM. There are plenty of great takeaway snacks for lunch and there is always some entertainment from buskers and local artists plus fun for the kids, make a day of it.
The Drysdale Community Market runs from October to May and is held on the third Sunday of the month. The market is a fantastic money raiser for the Drysdale Primary School.
The Drysdale Market is held at the Drysdale Recreation Reserve, the reserve is located off Duke St with plenty of signs to the market in place on market days, when heading into Drysdale along Geelong Rd. There is ample parking near the market in and around the recreation reserve.





Quickfacts
When: 3rd Sunday of the Month, 9:00am to 1:00pm, October to May.
Where: Drysdale Recreation Reserve, Duke St, Drysdale, Vic.
Cost: Free Entry.
Contact: 0466 154 672