2012 Geelong Food and Wine Show
The Labour Day weekend of March 10 and 11 will see the best of Geelong's food and wine on Geelong's waterfront for what promises to be a great event.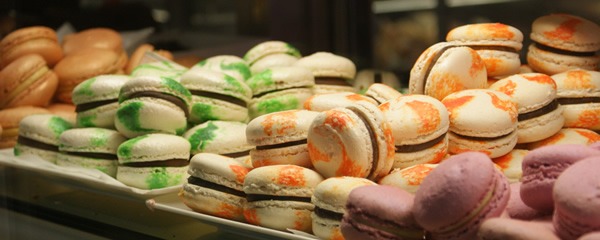 The Geelong Food and Wine Show will be held at Deakin's Waterfront Campus and will feature over 80 exhibitors with some of the freshest and tastiest our region has to offer. Not only will our top producers be exhibiting many of our best wineries and restaurateurs will also be taking part in this huge expo.
Our region is well known for its beautiful wines but did you know we also produce some quality cheese? Local cheeses will be one of the special exhibitions of the show, and you will be amazed at the breadth and range of cheese making going on around our districts.
The show will feature some of the region's top chefs and several well know celebrity chefs including Masterchef star and on of Austrlaia's top chefs George Calombaris all who will be running special master classes throughout the event. A highlight of the event is sure to be the Celebrity Cook-off with popular surfing chef Ben O'Donoghue who will be up against some of the favourites from the Geelong Football Club including Jimmy Bartel and Tom Hawkins.
For those with a bit of a sweet tooth, the Geelong Food and Wine Show has a treat for you, dessert king Adriano Zumbo will be holding an exclusive High Tea. –it's time to start dieting for this one as it promises to be amazing.
The Geelong Food and Wine Show is a spin off from the increasingly popular Melbourne Food and Wine Festival which goes from strength to strength each year. Now that Geelong has its own festival it will be another wonderful way to put some of the best of what the Bellarine, Surfcoast and Great Ocean Road and Western District has to offer all in one place for all to experience and enjoy.

The show will give you an opportunity to taste and experience some of our region's best wines, cheeses and some of the tastiest signature dishes by our best restaurateurs names like Gladioli from Inverleigh, Jack & Jill Restaurant in Moorabool Street and the beautiful French Q Provedore from Queenscliff are some of the dozens of quality names which will be part of the show.