2012 Geelong Multi Sport Festival
After the hugely successful inaugural event in 2011 the Geelong Multi Sport Festival is back for 2012 and it's going to be one of the biggest events on Geelong's summer calendar.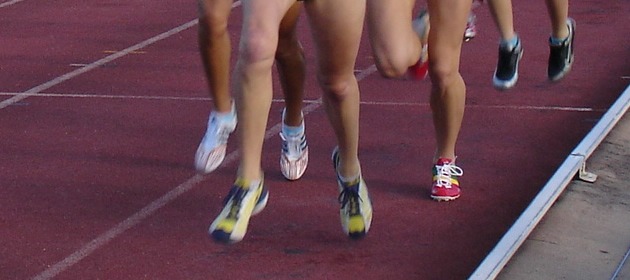 The event has something for everyone with plenty of options for all ages and all fitness levels. Held over the weekend of February 10-12 2012 the event is expected to attract competitors from not only the wider Geelong region but from all around Australia.
Sunday the 12th of February sees the Geelong Olympic Distance this 1500 metre swim, 40 kilometre bike ride and 10 kilometres run is race one of the Australian National Triathlon Championship Series for 2012 and promises to attract the best in Triathlon athletes. The event will take in Geelong's magnificent waterfront and Eastern Park which is renowned as one of Australia's best triathlon courses.
Sunday the 12th will also see the 2.80.20 which is a 2 kilometre swim, 80 kilometre bike ride and 20 kilometre run. This long course event will take in our beautiful waterfront and some of the more scenic parts of our city and outer suburbs.
Give Where You Live one of the Geelong's most popular charities which do so much for our community are sponsoring the Foreshore Fun Run and Walk. This event has both a 5 and 10 kilometre component and 50% of the entry charge goes back into our community. The event takes place on Saturday morning and the colour to wear is Blue.
Saturday the 11th will also see the Geelong 1000 Bay Swim. This event starts at midday from Steampacket Quay and is a great warm up for the triathlons on Sunday. There are several categories including the young under 13 and even the elderly over 70.
Kids are going to love the Geelong Independents' Superkidz Triathlon on Saturday. This event is tailored to suit the young aged 7 to 13 and consists of two courses depending on age with a swim, cycle and run.
The Carter Group's Special Triathlon happens straight after the Superkidz event at Eastern Beach this unique event has been specially tailored for people with special needs and features a swim, cycle and run.
Another huge event for the Saturday will be the Geelong Enticer Triathlon, this event is for those who may not be at elite level and consists of a 400 metre swim, 10 kilometre cycle and 4 kilometre run. This event will take place at Eastern Beach and start around 10 AM. There is also an enticer event for relay teams and super teams.

The youth park outside Cunningham Pier will also feature in the huge weekend of event. Called Geelong Foreshore Vibe this free event will feature clinics for skate boards, scooters plus some great live music.
Visit http://www.usmevents.com.au for registration details and more info.