Geelong Showgrounds Market

The Geelong Showgrounds Market happens every Sunday year round but takes a few weeks break in October to make way for the Geelong Show.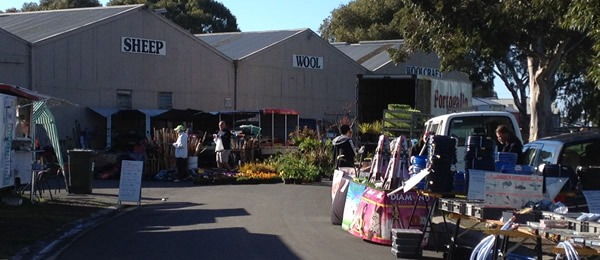 The market has a wide range of items, from fresh produce, flowers and plants, household goods, tools, toys, novelties and clothing.
The Showgrounds Market sweeps around the northern edge of the main arena and the large Sheep and Shearing Pavilion is used as a huge undercover bazaar which even features live music on the shearing stage.
There is also a second hand section where you are sure to pick up something a bit unusual or a real bargain if you are early.
Food vendors have a good selection of hot snacks and coffee for those wanting Sunday breakfast or lunch, the jam donuts and egg and bacon sandwiches are always a big hit.

Quickfacts
When: Every Sunday (excluding show time in Oct), 8:00am to 2:00pm.
Where: 79 Breakwater Road, East Geelong, Vic.
Cost: Free Entry.
Contact: 0417 759 777.