Geelong Gig Guide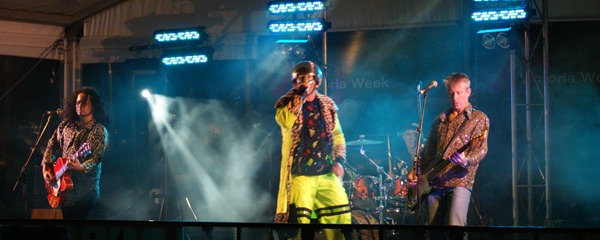 The Geelong region has a good range of venues for live music. Many of our pubs, clubs and bars offer some quality cover bands and quiet often there are local artists playing original music. The Geelong region is a point of call for many Australia's and some international acts doing national tours. Many of the regions seaside resort towns attract some huge names over the summer months. We have several large venues where top acts play and the region is host to several of Australia's hottest festivals including The Falls, Merideth Music Festival, Queensciff Music Festival, Apollo Bay Music Festival and The Golden Plains festivals just for starters. Over the years the Geelong region has launched some very popular Australian acts including Magic Dirt, Gian, Dennis Walter, Goanna, Mick Thomas, Xavier Rudd and an Australian legend Barry Crocker plus many more.
If you know of a gig in the region that isn't on our listing drop us an email, tweet or put it on our facebook page and we will share it with others!
Nothing from December 18, 2017 to January 16, 2018.