Golden Plains Farmers Market


The rural township of Bannockburn about 20 minutes' drive to the west of central Geelong is home to the Golden Plains Farmer's Market. The market is held on the first Saturday of the month year round from 9:00 AM to 1:00 PM. The market prides itself in the freshest of local produce and has a huge variety of freshly grown vegetables, fruit, meats and some of the region's best wines, cheeses, breads and preserves. There are also some very good plant stalls featuring many native and unique plants and the market always has a great selection of beautiful flowers.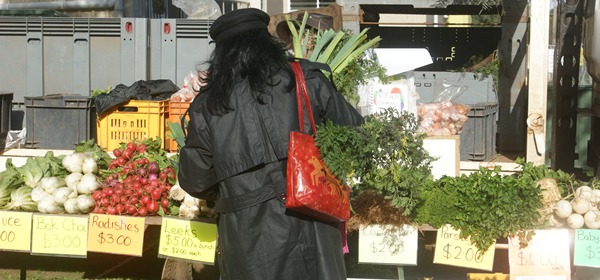 The Golden Plains Market has many regular stalls including Austin Wines which come from nearby Sutherland's Creek, La Madre Bakery – one of the Geelong regions finest bakeries making delicious sour dough and artisan breads. Des O'Toole Honey which is absolutely delicious and a must for any visitor and for meat lovers Otway Prime have a wide range of quality free ranged meats. The vegetables and fruit are so good, they taste nothing like the bland supermarket varieties, be sure to try Yendon's Gourmet Tomatoes they are mouth-watering, and Spring Creeks Organic Vegetables which are grown up the road near Ballarat. They are certified organic and are sure to be the best tasting vegies you have ever had.
The market is on the main street of Bannockburn at the corner of Milton Street you can't miss it and there is plenty of parking. Plan a whole morning there as there is always entertainment, fun for the kids and some great cakes, coffee and treats for morning tea or lunch.

Quickfacts
When: 1st Saturday of the Month, 9:00 AM to 1:00 PM.
Where: Cnr High and Milton Streets, Bannockburn, Vic.
Cost: Free Entry.
Contact: 03 5220 7245.