Meredith Music Festival

The Meredith Music Festival dates back to 1991 and over the years has attracted some of the biggest names in the music industry including the Hoodoo Gurus, You am I, Radio Birdman, Regurgitator, Sarah Blasko, Rose Tattoo, Wolf Mother, Neil Finn and the Cruel Sea just to name a few.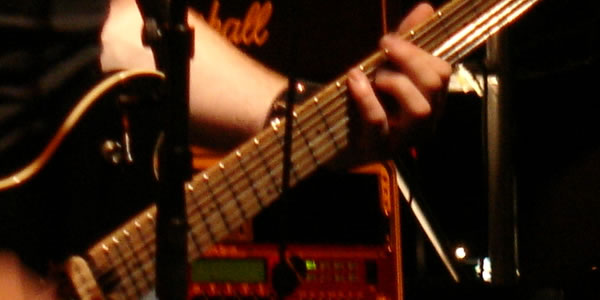 The festival is usually held on the second weekend in December when thousands flock to the small farming community township of Meredith which is about half way between Geelong and Ballarat. This festival is one of the most popular music festivals in the country and as a rule usually sells out far in advance.
The festival is set on farmland and performances are held in a natural or as it is known 'Supernatural' amphitheatre which gives the event an amazing atmosphere like no other. The first festival started off as a bit of a party with some great music 200 people back in 1991.
The music starts around 4PM on the Friday afternoon with a huge 12 hour session and starts up again Saturday morning at 10am with only a 2 hour break before last songs are performed just before 4Pm on Sunday. The festival features plenty of food and market stalls a cinema, massage and the world famous Meredith Eye which is a 60 ft high Ferris wheel which offers breath taking views over the festival site and much of Meredith for that matter.
The 2011 saw the reformation of one of Australia's legendary and most popular bands Icehouse perform their Flowers album also performing will be Ladyhawk, Cut/Copy, Dave Graney and the Lurid Yellow Mist, the Rechords and cult football commentator Dennis Cometti, plus dozens of other great acts like King Gizzard and the Lizard Wizard.
One of the highlights of the festival each year is the Meredith Gift which is a nude run always bringing a bit of a laugh to the thousands of spectators watching the 80 metre dash.

Tickets are sold by a ballot system, you can register on the www.mmf.com.au website months before the event to ensure you have a great chance of getting the much sought after tickets to this festival.
The festival ground are also home to the Golden Plains Festival which is held during the Labour Day Weekend March each year, this event also brings some of the worlds' best music artists to Meredith.
The 2013 Meredith Music Festival will be held on the 13th to 15th of December.