Rip Curl Pro
Bells Beach less than half an hour from the centre of Geelong is home of the The Rip Curl Pro – which holds the title of the longest running and most prestigious professional surfing contest in the world. Bells Beach is only a short distance from Torquay one of the world's best surf cities.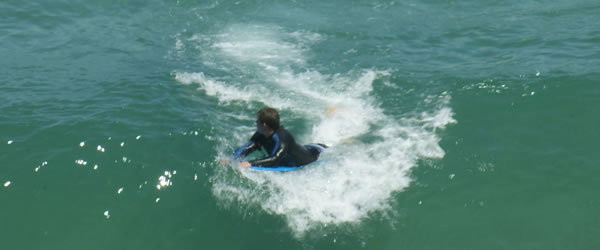 2011 celebrates the 50th anniversary of this amazing event which comes to our region every Easter bringing with it the best of world surfing both men's and women's. Starting in 1962 the event has been one of the most successful sporting events ran in the state and attracts thousands of spectators to the spectacular sandy cliffs and then party in the near by surf coast towns of Torquay and Anglesea and even Ocean Grove or even back in central Geelong where many of the clubs and pubs celebrate the huge event with some great music and plenty of cheer.
34 of the ASP World Tours' best are expected to compete in the completion playing it out for the bronze and wood bell trophy which is awarded on the final day of completion, the 30th of April. Last years champion Kelly Slater is expected to return to battle it out for his fifth time on the winners podium, but competition is going to be pretty tough especially from the top Australian competitors like Mick Fanning and Joel Parkinson who is back after a nasty injury last year.
The women's competition will also be hot with competitors like Sally Fitzgibbons, Tyler Wright and three time winner Stephanie Gilmore battling it out in a field of 17.

This year there is a junior talent competing with some of the world's best 16 year olds surfing for a place in history and working their way up into the senior ranks to become the next generations of surfing legends.
The Rip curl Pro presented by Ford's brand new Ranger runs from the 19th with the sounding of the traditional AC/DC "Hells Bells' blaring over the ocean and runs until 30th of April.