Wooden Boat Festival
The March Labour Day weekend will see the Royal Geelong Yacht Club come to life with a huge flotilla of wooden boats. The Whyte, Just & Moore Lawyers Wooden Boat Festival of Geelong returns to our waterfront again this year for another great event.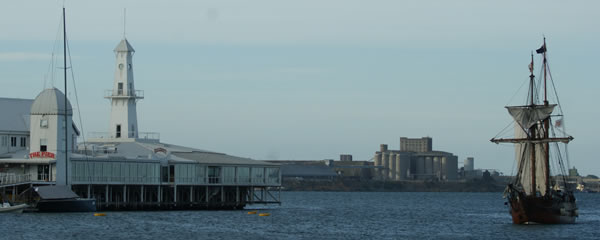 The free event will feature both on shore exhibitions of craft and plenty of amazing boats of all shapes and sizes along the Royal Geelong Yacht Club marina. Not only will there be dozens of yachts and ocean racers but a huge collection of fishing boats, putt puts, classic speed boats dinghies and other wooden sea craft.
The Batavia Longboat from Geraldton, Western Australia is expected to be one of the most interesting of the boats on display but there will be plenty of other interesting craft including the magnificent tall ship the Enterprize which is a regular sight sailing on Corio Bay and the Notorious which is a vessel based on a 15th Century Portuguese or Spanish Caravel.
As well as the magnificent flotilla of sea craft there will be plenty of fun on shore with exhibitions and demonstrations relating to all aspects of sailing and life on the sea. Learn how to tie knots, or lean how to restore boats and I'm shore there will be a tale or even a sea shanty or two from some of the skippers and proud owners.
The RGYC will feature a nautical shopping marketplace where you can pick up some great all weather clothing or other sea faring supplies. There will be plenty of tasty treats to try to, so you are sure not to go hungry.

This is one of a number of great events the Royal Geelong Yacht Club hosts over the year, with the biggest event being the Australia Day Festival of Sails which is a staple on Geelong's major event calendar.