History of the Bellarine Peninsula
Like much of the wider Geelong region the indigenous people of the Wathaurong tribe lived on the Bellarine Peninsula long before European settlement began in the mid 1800's. The Barwon River and other various water holes across the Peninsula were a good source of fresh water and were perfect breeding grounds for native birds and animals.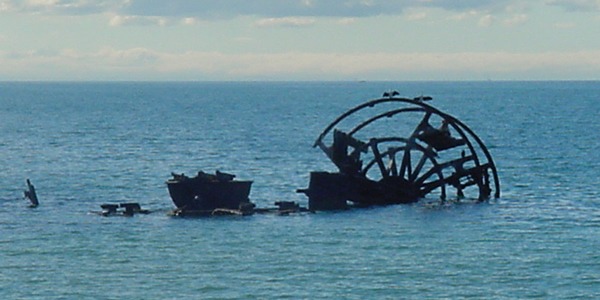 The first Europeans to visit the bay was in 1797 when the Alma Doppel sailed into the waters around Portarlington but the first real exploration was by Lieutenant John Murray and his team in 1802, shortly after Matthew Flinders camped at Indented Head and also visited the area which is now Portarlington and Point Richards while he was surveying the Australian coastline. Charles Grimes the Surveyor-General visited in 1803 aboard his ship the Cumberland and met with aboriginals and traded food and utensils.
Escaped convict William Buckley lived around the area with the Wautharong people for 32 years from 1803 and then there were really no visitors to the area until 1835 when John Batman established a camp at Indented Head. Batman later selected the area known as Melbourne as a good place for a village.
From then on settlement across the Bellarine slowly started to blossom, by the 1840's St Leonards has a small fishing community and Portarlington even had a lighthouse. Portarlington became an important part of grain supply with a mill established in 1857. By this time there was plenty of movement around the area with several jetties in the area also established moving cattle grain and even people to and from the area.
By the late 1870's a railway line from Geelong to Queenscliff was established that cut across the peninsula to Drysdale. It is this section from Queenscliff to Drysdale that survives today as the Bellarine Peninsula tourist railway. The section to Geelong was last used in 1976 and in recent years has been removed and converted into a rail trail.
Ocean Grove was a late and interesting starter to the peninsulas development. The town was set up initially as a religious camp by the American Methodists church in 1887, today the town is one of the largest on the Peninsular with plenty of shopping and great beaches.

The late 1800's saw a tourist boom in places like Drysdale, Clifton Springs and Queenscliff as it was now possible to visit the area by rail or steamer but the invention of the car did see  these towns popularity as a tourist destination drop off for a while. Today the grand old guest houses that were built in Queenscliff to cater for the early tourist rush are more popular than they ever were.