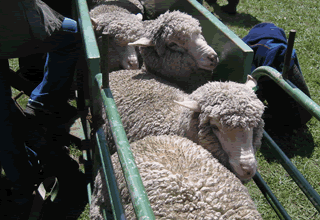 Colac is a fascinating country town that brings together the forestry operations of the Otways and the Western District's rich farming and dairy industries. Being only 76 kilometres south west from the centre of Geelong, Colac is home to about 12,000 people and is only just over a 50 kms inland drive from the Great Ocean Road town of Lorne. Colac is an easy and rewarding day trip that offers plenty to see and do.

Colac is home to about 11,000 people and many more within the rural areas out of town. The area is located on a large volcanic plain which gives the region its unique vista and fertile soil making it one of the best dairy producing regions in the country. …Read more

The Colac region has a diverse choice for accommodations, from boutique bed and breakfasts through to farm stays, quaint cottages, motels and even a some great camping options. …Read more

Colac is about an hours drive south west of Geelong and is accessible by both road and regular train service. Many people choose to visit the towns of Apollo Bay and Lorne through Colac as a change from windy Great Ocean Road. …Read more
Colac's biggest attraction is it simply its natural beauty, with rolling plains, lush forests and volcanic remains all within easy reach of the town. …Read more

The picturesque rural landscape of Colac is it's biggest asset. Green paddocks with sheep cattle and crops only minutes away from the lush Otways and rugged coastline of the Great Ocean Road. . …Read more

Although the drought in recent years has dried up many of the lakes and waters in the region there are still a few places where good fishing is available. Whether it be trout, perch or even eel the region offers good sport to anglers. …Read more
Did you Know

The Kana Festival held in March is one of Colac's biggest celebrations, with a huge street parade followed by a family fun day celebration in Memorial Park with one of the favorite events being the Ferret Cup.