About Geelong
Geelong is the second largest city in Victoria, after its capital Melbourne. The region is home to over 250,000 people; making it the 12th largest city in Australia. Geelong is 74 kilometers south west of Melbourne and is the gateway to the tourist resorts of the Bellarine Peninsula and Great Ocean Road. Geelong is only around an hours drive to the historic gold field towns and is perfectly located for anyone visiting Victoria.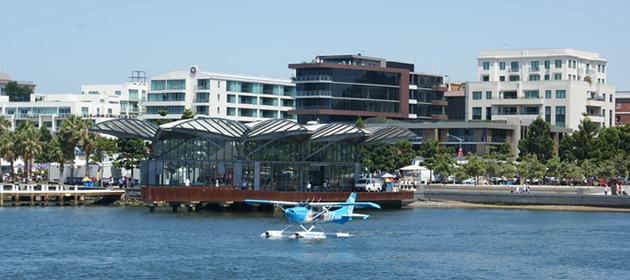 The name Geelong comes from the term Jillong from the Wauthrong People which have a history in the region dating back thousands of years.
Geelong boasts some of the best food and wine in the country; with rich farmlands the region has a diverse range of products, including vegetables, wine, fine beef and of course seafood. The city is an important Australian wool hub, a major port facility and manufacturing centre with major companies like Ford, Alcoa, Aerospace Technologies and Shell calling Geelong home. Geelong also has major research and development facilities including the CSIRO Animal Health Laboratory, Textile and Fibres Technology Centre, Marine and Freshwater Resource Institute, Deakin University, Ford Motor Company's Asia Pacific and Africa hub for research and development and major medical infrastructure with Barwon Health.
Geelong is known for its fabulous events, including the Annual Bells Beach Surfing Classic, The Australian International Airshow, The Festival of Sails Yacht Racing and many triathlon and sporting events.
The Geelong region is quiet diverse, with quaint bayside townships, farm areas of the Bellarine Peninsula to the bushland and the scenic surf coast towns of Torquay and Anglesea, gateway to the world renowned Great Ocean Road
Geelong is under an hour's drive from Melbourne Airport and only 15 minutes from Avalon Airport, home of new domestic carrier Jetstar which services Perth, Adelaide, Brisbane and Sydney. Other carriers are planning to use the airport for both domestic and international travel over the next few years. V-line services connect Geelong with Warnambool, Ballarat and Melbourne Lines.
Geelong is currently undergoing a huge building boom, with new apartments, Deakin University, Transport Accident Commission head offices and Ford Research and Development expansions plus the a 150 million dollar expansion of the Westfield Bay City shopping centre in the heart of the city.
Geelong is home to the mighty Cats, Geelong's own AFL football club and winners of the 2007, 209 and 2011 AFL Premiership. Geelong is also home to the champion Geelong Supercats Basketball Team and an off season training centre for the Chiba Lotte Marines baseball team from Japan.
The Geelong region is also notoriously known for the place where the first rabbits were introduced into Australia. 24 wild rabbits were let go at Barwon Park for hunting purposes and went on to infest almost all of Australia.

Geelong has sister cities in Lianyungang in northeastern Jiangsu province of China and Izumiotsu which is a city of Osaka Japan.
Geelong in recent years has taken full advantage of its north facing bayfront, with multi million dollar transformation into a modern, cosmopolitan city. Beautiful landscaping and other public works combined with new eateries, accommodation, museums, galleries and Deakin University have rejuvenated the city into one of Australia's most beautiful.