About Geelong
Geelong is Victoria's second city. The region is home to over a quarter of a million people making it the 12th largest centre in Australia. Greater Geelong is regarded as Australia's fastest growing region with predictions of over 30% population growth over the next 15 years.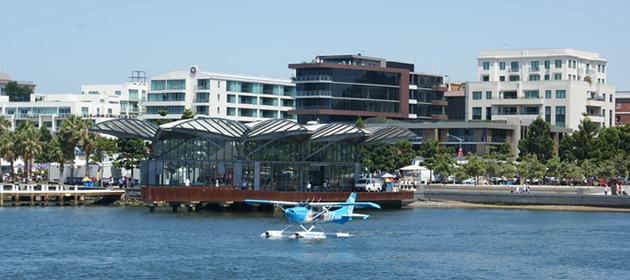 The name Geelong comes from the term Jillong. This name originates from our region's traditional owners, the Wauthrong People. Our region has a history that date back thousands of years.
Geelong is the gateway to the tourist resort towns of the Bellarine Peninsula, Surf Coast and world famous Great Ocean Road. It is only an hour's drive North West to the historic gold field towns of the Golden Triangle, and 74 kilometres from Melbourne. Geelong is perfectly located for exploring the best of Victoria.
With the modernisation, transformation and loss of many key industries, Geelong has taken up the challenge and reinvented itself many times throughout its rich history. Even today as some of the region's key manufacturing operations wind up, Geelong is looking for new opportunities, following strong visions and looking to the future, with a great sense of positivity and pride like never before.
Located in what many regard as the best part of Australia, close to international airports and with good rail and road, Geelong is focusing a large part of its future on tourism. A conference centre and cruise liner terminal are only two of the exciting plans being discussed. Tourism is growing in the region, not only does Geelong have a friendly positive outlook it is a magnificent bayside city. It is only minutes away from some of Australia's best beaches, magnificent scenery and beautiful seaside or rural townships. Our produce, wine and beer is second to none. Geelong is the perfect city to live, visit and enjoy.
Science and technology is another incredible cap in Geelong's long list of credentials. We are home to many research, development and scientific facilities, including two enormous campuses of Deakin University, extensive medical facilities, The Textile and Fibres Technology Centre, the CSIRO and Australian Animal Health Laboratories and Ford Motor Company's rapidly growing Research & Development Centre and Proving Ground, that are testing, developing and designing future vehicles for the world, just to name a few.
Geelong loves their sport and there is no better team than the AFL Geelong Cats. The "blue and white hooped" Cats have been the most successful team in the AFL completion over the last decade, bringing home three premierships and playing in four grand finals since 2007 and are one of the oldest teams in the competition dating back to 1859. Simonds Stadium in Kardinia Park on the southern fringe of the city centre is home to the Cats and one of Australia's best football stadiums with seating in excess of 33500 people.
Geelong is home to some of the country's best major events. Every Easter the annual Bells Beach Surfing Classic is held at world renowned Bells Beach. The Australian International Airshow attracting one of Australia's biggest crowds takes place at Avalon Airfield every odd numbered year. The Festival of Sails during the Australia Day Weekend is Australia's largest keel boat regatta in the Southern Hemisphere, and the Pako Festa held in February is one of Australia's biggest multicultural celebrations.
Sporting events are another thing Geelong does magnificently, we have hosted events for the Commonwealth Games, Masters Games, hosted international rugby, soccer and cricket. Our beaches host some incredible iron man and surfing carnivals and we host several of the country's best cycling events. Geelong has even hosted the UCI Road World Championships featuring the cream of world cycling. The region has some of the best sporting facilities for a host of sports including great pools, baseball, basketball, netball, football and cricket.
Being the birthplace of Ford in Australia, we like our cars, and have a wonderful array of motoring events during the year, including the country's biggest All Ford Day, The All Holden Day, Chryslers by the Bay, Queenscliff Rod Run and the Geelong Revival where our waterfront is transformed into a race track for an amazing weekend of speed trials.
Our waterfront is the city's jewel, with beautiful vistas, and home to many of our leisure activities including great dining and major event space. The city centre is beautifully planted and has a mix of historic and new buildings. There is great shopping, and after hours our nightlife is vibrant with a great range of pubs, bars, clubs, cafes and restaurants, and our GPAC has a full calendar of theatre.
Geelong's city centre is currently undergoing some transformations, including a cutting edge designed library, new apartments, two major hospital expansions and several new offices coming to town. Only a few years ago the Transport Accident Commission made Geelong home, the Australian Government's Disability Pension Scheme is following along with several other major government and agency operations.