Geelong Region Breweries
With the current fashion of designer beers we though we should do a page on local Geelong beers. We have some fine breweries and a few other options around to get that perfect beer. Like our region's wine our brewers are also gaining public and critical acclaim with some great beers.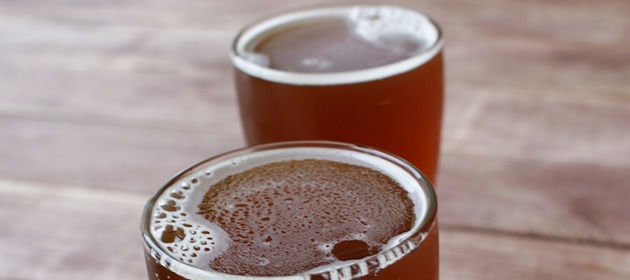 Bellarine Brewing Co.
On the rolling hills of the Bellarine Peninsula is the Geelong regions newest brewery. Part of the Bellarine Estate Winery one of the states finest, Bellarine Brewing Co. has a beautiful range of local beers including a bitter called Bellarine Bitter, two great ales, Queenscliff Ale, The Heads Ale, A pilsner called Port Pilsner, Lonsdale Lager and a dark rich stout called Mussel Stout, all bottled with lovely heritage labels this beer is becoming very popular in local restaurants and is getting a name for itself as a quality range of beers around the country.
Southern Bay Brewing Co
Brewed on the banks of Corio bay along Point Henry Road in Moolap overlooking our beautiful city Southern Bay Brewing Co has a tasty suite of products including the Bearings Brand with a light, an ale and a draught. They also make a German beer using the traditional German purity laws called Schonbrauhaus and a top quality premium beer called Platinum.
Otway Estate
Otway Estate is another Winery that has expanded into beer brewing. Their brewery / winery is at Barongarook which is about 10 minutes out of Colac. Otway Estate brew under the name Prickly Moses, their great Echidna label is easy to spot at your local restaurant or liquor outlet. The brewery makes quiet a range of beers including IPA, Ales, Pilsners, Wheat Beer and Stout. Otway Estate always has a few special seasonal beers available which don't last long as they are always superb. Otway Estate pops up at a few of the best festivals in our region during the year so stop by and give their great beer a try next time you see them.
Forrest Brewing Company
Only an hour from Geelong in the beautiful Otway hinterland is the small township of Forrest, home to the Forrest Brewing Company. This brewer has taken over the old general store and turned it into a pretty funky dining room with great food and some beautiful beers. They have four regular brews a stout, Irish Red, Silvertop which is a light bodied beer with a big and aromatic flavor and a delicious pale ale. Using fresh Otway waters and fresh ingredients the brewery is able to make some very unique and tasty beers. They have both tap and bottled beer available so drop past for a pleasant afternoon and pick up a selection of their finest for later.
Little Creatures
The Fremantle based Little Creatures are currently in the process of purchasing the huge Valley Mill factory on the corner Swanston and Fyans Streets, South Geelong. The company is planning to build its east coast brewing hub on the site and work is under way to have it operational by early 2013. It is expected this $60m development will bring hundreds of jobs to Geelong, not only in transforming the historic old red brick building into a brewery but by working in the brewery. Construction is currently underway and there are plans to eventually have some parts of the facility open to the public. Little Creatures make a wide range of beers branded under Little Creatures and also White Rabbit brands, the later is brewed in Healesville. The Little Creatures group is owned by Lion Nathan who are part of the huge Japanese Kirin group.

Brew4u
Perhaps you don't want to drink someone else's beer and you want to drink your own, well the best way to do it is see the boys down at Brew4u in South Geelong. They have a microbrewery where you are the head brewer. You pick the beer you would like to brew from one of nearly 100 varieties, get the recipe book out and start adding your ingredients. Then it goes into storage to ferment and two weeks later you return to bottle or can it. It's just so easy and tastes great. No mess and a fantastic quality beer. The only problem is choosing which beer you want to brew first.
Geelong Brew Supplies
Maybe you want to turn your shed or laundry into your own brew house, well The Geelong Brew Shop on the corner of McKillop Street and Bellarine Streets is the place for you to get your supplies. A huge array of brew kits, beer styles and all the friendly help you could ever want.
Wallington WRG
For what is probably the biggest range of home brewery supplies head to the Wallington WRG in Grub Road in the heart of the Bellarine Peninsula. They stock everything you could ever need including a monstrous range of equipment and brew supplies for the simple hobbyist right up the the serious mirco brewery.
Brew Pubs
For lovers of great beer the Odyssey Tavern on the Surfcoast Highway at Mount Duneed just outside of Grovedale is home to a fantastic selection of Australian craft beers. The selection is extensive and there is something for all tastes.  Their beer garden is a great place to relax and enjoy a unique fresh beer or two.