Indian Restaurants
Geelong has a huge selection of Indian Restaurants in and close to the city. If you fancy something a bit spicy, some great atmosphere and at a good price there is plenty of places to choose. Here are a few places in Geelong's CBD we tried and really enjoyed. If you have any reviews, ones we have missed, or some dishes to try drop us a line on Twitter or Facebook.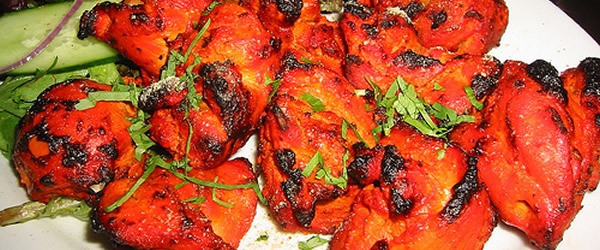 Saffron Indian Cuisine – Located up the top of Moorabool Street in the old Golden Vine the food is delightful. Try the Pumpkin Marsala it is amazing so is the Lemon Rice it's got a lovely coconut and lemon essence with some treats mixed in.
The Khan Curry Hut, well this place is pretty popular, that popular in fact there are Khan Curry Huts in Geelong's CBD. The Curry Huts offer a different range of dishes depending on which restaurant you dine. Both in Ryrie Street between Moorabool and Gheringhap the restaurant closer to James Street specialises in more a North Indian style of cuisine while the Khan Curry Hut a few doors up offers a more South Indian menu. The Lamb Chettinad with its spicy coriander and yoghurt finish is just beautiful if you can't decide from the South Indian menu, while the kormas are amazing at the new Khan Curry Hut. Half way up the hill just above the National Hotel you will find Khan Curry Hut No 3. This curry hut has a more traditional menu with some very tasty curries and stir fry dishes.
Shiraaz Innovative Indian Restaurant is on Malop Street between Moorabool and Gheringhap. This restaurant has an extensive menu and is one of the more upmarket restaurants in the city with very lovely decor, good service and perfect for a special night out. The Lamb Vindaloo is very tasty and you will not find a better Butter Chicken. Shiraaz also have a small food outlet in the Westfield Shopping Centre food court.
Kohindoor on Malop Street just a few doors from the Yarra Street intersection is one of Geelong's longest running Indian restaurants and certainly one of the most popular. It specialises in Tandoori using a traditional clay oven which produces the most magnificent tandoor and breads. Be sure to try the Tandoori Mushrooms they are so mouth-watering.
New Aroma is one of the newest Indian restaurants in the CBD located on the northern side of Malop Street between Moorabool and The Claire Street this restaurant has very friendly service and a pretty impressive menu. The entrée list is just so delicious it's hard to get to the main course. The chutneys are amazing and Chicken Makhni just so good.
Tandoori Flames is a new smaller style café restaurant that has opened across the road from the Bended Elbow. The food is very affordable and great and features not only Indian dishes but a range of very tasty Pakistani dishes which are not usually seen in Geelong. The casual dining is also a great place for a quick coffee and a few tasty curry puffs. The restaurant was so popular in its first few weeks it had to close and extend the kitchen to meet the demand.

The Indian Elephant Restaurant is located in Little Malop Street in the old Cats Cafe next door to the Eureka Hotel. This large restaurant offers a lovely atmosphere with some great décor. The menu has all the favourites and quite a few specialities including some very rich curries and stir fries.