Japanese Restaurants
Over recent years Japanese has become a popular cuisine choice in Geelong. The Geelong CBD has some great Japanese cafe's. People are just starting to realise that they offer much more than raw fish and sushi and Japanese food is not only delicious but usually very good for you. Here's a few of our favourites from around the Geelong city area, if you have any more to recommend or reviews, we would love to hear from you, drop us a line on Twitter or Facebook.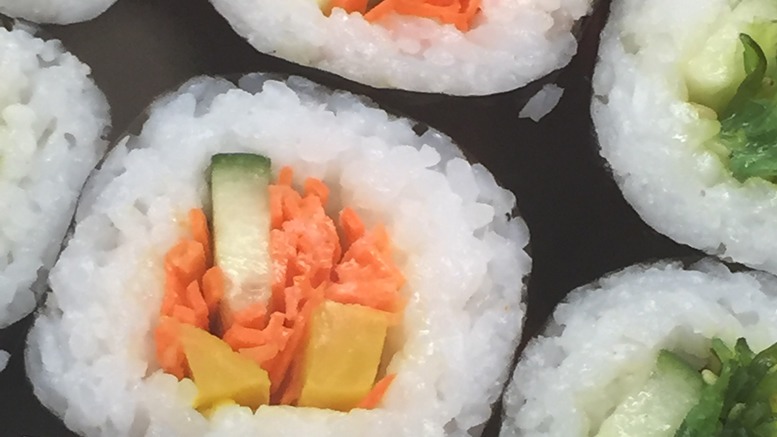 Hi Sushi have two stores in the City and quiet a number outside the city including Corio Village and Waurn Ponds. The original Hi Sushi is in Market Square on Malop Street and offers a great range of freshly prepared sushi, sashimi and other treats plus a extensive sit down menu including bento boxes, soba noodles and rice dishes. The second Hi Sushi in the city is a smaller restaurant which is part of the Westfield Shopping Centre complex, located just behind the skybridge on Yarra Street the restaurant is also accessible from inside the centre. The menu has some amazing Dom rice dishes, the traditional bento boxes and lots of other Japanese treats. The soy marinated shiitake mushrooms are a must for any diner.
Ohako Japanese Sushi Noodle Dumpling Bar is in Ryrie Street at the end of Centrepoint Arcade overlooking the Village Cinema. This sushi and dumpling house features a fusion of Japanese and Hong Kong based dishes. The sushi is super fresh and there are some very tasty items on the menu.
Oishii Japan is located on Yarra Street between Ryrie and Little Malop offer a wonderful Japanese meal experience. This two level restaurant offers both a traditional Japanese menu and a teppanyaki bar where chefs prepare exotic dishes with a bit of theatre right at the guest's table.
Fujisan was one of the original Japanese cafe's in Geelong and really gave the city its first taste of things Japanese. Fujisan specialises in take away mainly and has an extensive range of sushi, sashimi, hand rolls and other treats. Fujisan is in Ryrie Street just to the west of Moorabool Street.
Ryrie Street is also home to Sushi 8. Sushi 8 is a tiny café which gives you the real feel of Japan. The cafe although two stories is very narrow and you sit on tiny stools just like in Japan. The food is great; they have a sushi window with a wide array of treats and a very extensive menu. Don's featuring rice and toppings of meat and vegetable are one of their specialities, as are the delightful bento boxes where you can try a bit of everything.

Westfield offers plenty of options for someone looking for some delicious Japanese treats. Hi Sushi operate a small stall in the upstairs food court and a large dining venue downstairs along from Coles. There is a Sushi Sushi bar outside Target and upstairs the newly opened Rice Workshop has some delicious rice bowls and noodle dishes.
They also have a good range of sushi and other takeaway items as do several of the more Chinese inspired Asian cafes around the city centre.   For people west of the city Sakuratei in Shannon Avenue also has a very tasty menu and is well worth a try. Star Sushi in Belmont near the Coles Bilo is also a great friendly little cafe serving a wide variety of sushi and Japanese meals.
For those wishing to make their own Japanese inspired dish there is a great Asian grocery in Moorabool Street between the Mall and Ryrie Street which stocks a huge range of Japanese groceries.