Thai Restaurants
Thai food is another very popular international cuisine in Geelong, there are many Thai restaurants around the city and suburbs, here are a few in the CBD which are well worthy of a mention. If you have any others we should try, some dishes to recommend or any other comments visit us here at Intown on Twitter and Facebook to let us know.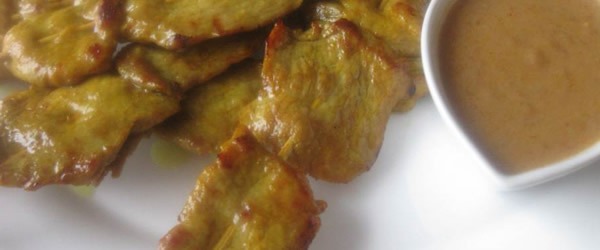 A Rani Restaurant in Malop Street under the Cressy Building between Yarra Street and Office Works has the reputation of being one of the best Thai restaurants in Geelong. The food is sensational the biggest problem is knowing that you can't try everything on the menu each visit. The Gang Sapparod is just incredible, it's a Thai pineapple curry with coconut milk, capsicum and lime. Just thinking about makes your mouth water. The Pad Phrik with stir fried chilli paste and basil is another great option.
Thai Elephant now located in Yarra Street accross from the McDonalds is also a very good Thai restaurant. Their satay is probably Geelong's tastiest and the chicken coconut curry is scrumptious.
Thai Basil is on Ryrie Street looking down on James Street. This casual Thai restaurant offers a great selection of mainly stir fried noodle dishes. Prices are very reasonable and service is very fast and friendly.
Thai Influence is in Moorbool Street between Corio Street and Brougham Street.  This restaurant specialises on some quick and tasty stir fry noodle dishes at good prices. The large restaurant has extensive seating and even an a fresco area on Moorabool Street to enjoy your Thai under the magnificent Washington Palms.
A Touch of Thai is in Malop Street between La Porchetta and The Carlton Hotel it has a very quick and friendly service with a large array of stir frys and noodles on the menu.
Sujin Thai is one of the new restaurants in the huge Edge complex overlooking Steampacket Place on Geelong's waterfront. This restaurant looks so beautiful, matching it's great food. The Tom Yum Soup is just great and they have some very interesting seafood dishes on their tasty.

Kanitar Thai is one of the newer Thai restaurants in the Geelong centre. This small family run restaurant offers very friendly service and have a great menu at very affordable prices. Try the Phad Thai noodles they are amazing, so is the Penang Curry, just don't eat too many of the delicious spring rolls before trying to fit the mains in. The food is real and made by traditional chefs.