Melbourne City
Melbourne's CBD is a diverse mix of style, entertainment and business. Melbourne is a great city to explore on foot as there is always something interesting around every corner.
Most of Melbourne's major attractions are within walking distance of the city- Chinatown, Federation Square, The MCG, Docklands, The Queen Victoria Market and Crown Casino to name a few.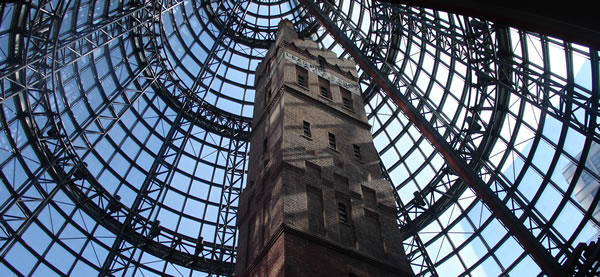 Federation Square is Melbourne's newest icon. This artistic triangle structure is the 'new meeting place' with bars, cafes, restaurants and some of the world's best art galleries and museums.
Trams play a big part of Melbourne's public transport and are a perfect way for the tourist to get around the city either on one of the free brown city circle trams or by venturing further away from the CBD to perhaps St Kilda or Fitzroy.
Over recent years Melbourne's city area has attracted thousands of apartments. Many old buildings have been renovated with a new lease of life for city living. large high rises have also been developed including the 'worlds highest' apartment, the Eureka Tower which will soar nearly 300 meters into the clouds when finished in 2006.
Melbourne is Australia's shopping capital. In the heart of the CBD there are stylish boutiques in the new shopping centres; QV, the recently developed Post Office and Melbourne Central, huge department stores of Myer and David Jones and thousands of specialty shops in lanes and arcades . Melbourne is one of the worlds greatest shopping adventures! One highlight is the historic Royal Arcade which can be found off Bourke Street.

Restaurants of all types can be found all across the city with the most popular spots to visit being Chinatown, Lygon Street, Southgate and Crown Casino. Bars and Nightclubs can also be found all across Melbourne in great numbers, A recent trend is making some of the hippest and coolest bars very hard to find. A building at the end of an alley way that looks like a meat packing plant by day may be one of Melbourne's hottest nightspots. Bars like the Gin Palace in Russell Place are only recognized by "GP" above a door in this small laneway, over in tiny Meyers Place a bar with no name above the door has become know as simply "Meyers Place" and when it is closed you wouldn't know it existed.