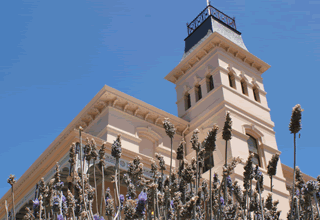 Queenscliff is about 28 kilometres from the centre of Geelong and about an hour and a half's drive from Melbourne. Queenscliff is linked to the Mornington Peninsula by a short ferry ride and is the best place in the Greater Geelong region to enjoy the splendour of the Victorian era.

Queenscliff is a step back in time to a an era of splendor with magnificent Victorian architecture, wide boulevards and plenty of parkland. With sweeping views of Port Phillip and Swan Bays Queenscliff also offers some of the region's finest accommodation and hospitality. The town is one of Victoria's most unique treasures and will delight any visitor. …Read more

Sure there are some good camping grounds in Queenscliff but if you want to experience the real Queenscliff book into one of the magnificent hotels, guest houses or B&B's and pamper yourself with luxury. There is nothing quite like it. …Read more

Queenscliff is on the eastern edge of the Bellarine Peninsula and is surrounded by Swan Bay to the north and Port Phillip Bay to the east and south. A major road duplicated for most of the way joins Geelong which is about 30 minutes away by road. …Read more

Where do we start, there's the historic railway, the Marine Discovery Centre, The historic Queeenscliff Fort, The Sunday Market, the beautiful beaches, the marina, the ferry service to Sorrento and the great shopping, There is just so much to do in this beautiful town. …Read more

The magnificent Victorian architecture, the lovely parklands and blue waters of Port Phillip Bay and the Heads. What can we say, Queenscliff is absolutely beautiful and we think our photo spread gives the old girl justice. …Read more

Queenscliff boasts many fishing options, long piers, jetties and beach fishing and some of the region's best boating facilities. Many fishing charter operators also operate out of the new harbor taking want to be fishermen to the fertile waters in the bay or out through the treacherous Heads in search of dinner. …Read more
Did you Know

The South Channel Fort stands in the water off the heads. It was built in 1918 and decommissioned after World War II. It later became a weather station. Today it is a Sanctuary and breeding home for the white face storm petrel.