Queenscliff Highlights
The seaside and the beautiful Victorian heritage are the two major draw-cards bringing people to Queenscliff. The architecture is so special and easily takes visitors back to grander times with lovely lace work, magnificent brickwork, towers and indulging luxury Queenscliff offers a nearly magical experience to all who visit.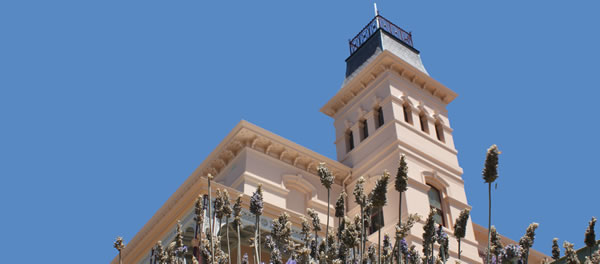 Whether you stay at the luxurious Vue Grand, Royal Hotel, Queenscliff Hotel or various Guest houses or B&B establishments you are sure to want to return for more.
The summer months bring hundreds of campers who visit soak up the sun on Queenscliff's beautiful sandy beaches or picnic under the shade of the giant Cyprus trees along the foreshore parks. The town has something for everyone and is only 25 minutes from the centre of Geelong and a very popular trip from the Mornington Peninsula with the Sea Ferry service.
The Queenscliff Market is a favourite held on the last Sunday of each month from September to May, there are usually around 200 stalls to browse for bargains, gourmet and home grown goods and some great arts and crafts.
For music lovers November sees the Queenscliff Music Festival come to town with some of the country's best performers and a few international guests. The streets come alive with markets, buskers, food and fare; its one of the best weekend's on the Geelong calendar. But the music doesn't stop there, Queenscliff hosts some great bands in its pubs and the regular Blues Train is a huge hit. This historic steam engine takes visitors between Drysdale and Queenscliff with different blues bands in each carriage. The train stops along the way so that people can swap seats and see a new act. The train operates a regular tourist service weekends and some holidays and is loved by people of all ages, stepping back in time to the day of steam.
Another popular ride around town is on horse and cart, it's a great way to soak up the heritage and see some of the beautiful buildings around Queenscliff. For more fun and excitement the historical Queenscliff Fort, Marine Discovery Centre and Maritime Museum are must dos. All offering informative and entertaining displays.

Don't forget to try some fresh fish and chips while in town. Queenscliff is regarded as having some of the best fish and chip shops in the region. The seafood is so fresh and those Bellarine Peninsula potatoes are crisp and crunchy- just delicious, but leave room for the Devonshire tea or those tasty Scandinavian Icecreams. Don't even try and stop at one scoop they are delicious.
Queenscliff has something for everyone, whether you are visiting for just a day or staying weeks, you are sure to have a great time.