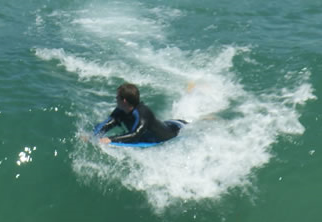 Many of the events along our Surfcoast take advantage of our magnificent beaches including many surf live saving events, runs and some of the regions most popular swims. There are a host of fantastic community festivals, exhibitions and events right along the length of the coast.

The Barwon Heads Festival of the Sea is one of the best community events in the greater Geelong region. The festival brings together a huge array of family fun with the highlight being the duck race.
...Read More

Bells Beach less than half an hour from the centre of Geelong is home of the The Rip Curl Pro, which holds the title of the longest running and most prestigious professional surfing contest in the world.
...Read More

From local produce to hand crafts there are plenty of markets to be found along Victoria's fantastic Surf Coast.
...Read More

The Torquay Motorshow is ran by the Rotary Club of Torquay and held along the Elephant Walk parkland on the Esplanade overlooking the Torquay's magnificent beachfront in an effort to raise money for community projects in the region.
...Read More