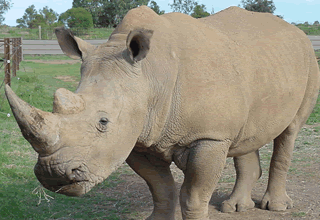 Werribee is not often regarded as part of the Geelong region and is more of a satellite city of Melbourne. Only around half an hour out of Geelong by either vehicle or train, Werribee has much to offer for visitors of our region. Werribee makes a great day trip or is even ideal for a longer stay.

Werribee is home to a thriving market garden industry with its rich red soil, growing cabbage, cauliflower and broccoli for much of Australia. The region is one of the major grown corridors for the Melbourne urban sprawl. …Read more

Whether it be five star luxury at the Werribee Mansion or something more humble in and around the town there are plenty of good places to stay in the Werribee area. …Read more

Situated on the Princes Highway about halfway between Geelong and Melbourne Werribee is an ideal location to start exploring the Greater Geelong region. …Read more

The Werribee Mansion, State Rose Garden and Open Range Zoo are only a few of the wonderful attractions in the Werribee district. …Read more

Werribee historical splendor, its beautiful market gardens and tranquil bayfront are only a few of the sights worthy of our photo spread of the region. …Read more

Many people don't think of Werribee being close to the bay, but a little to the east of the freeway is Werribee South and some good fishing on Port Phillip Bay. …Read more
Did you know

Point Cook was a very important air base and training centre for pilots and the birthplace of the Australian Flying Corps and Royal Australian Airforce. Today the aerodrome is home to the RAAF Museum.