Point Cook RAAF Museum
Point Cook's RAAF Museum is one of the regions hidden treasures housing a wonderful collection of aircraft and aviation heritage spanning a a century of flight. Boasting free admission, the museum is only a short detour off the Princes Freeway and well worth a visit when travelling between Geelong and Melbourne.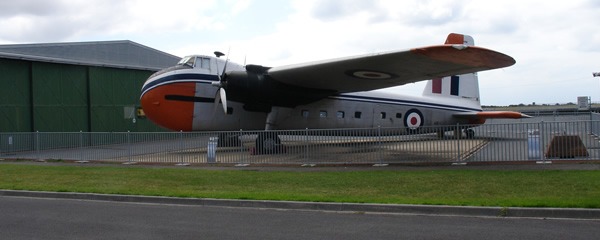 The museum itself is located within the Point Cook RAAF Base and has a has an exhibition spanning several aircraft hangers, that house the magnificently restored aircraft and aviation memorabilia. The displays and aircraft are painstakingly  maintained by a team of dedicated volunteers, many of whom are former RAAF personnel who have continued to work on the historic aircraft into their retirement.
There are some great displays full of interesting information and artifacts telling stories of the RAAF's involvement in service around the world over the last century including all the wars and peace keeping missions in Africa, East Timor and  Middle East in more recent times.
One of the newest additions to the Museum is the large Strike/Recce Hangar, here visitors come face to face with a F-111G jet better known as as the Bone-yard Wrangler, a Canberra Bomber and a McDonnell Douglas F-4E Phantom long-range supersonic jet interceptor fighter/fighter-bomber, all great examples of some of Australia's jet powered bombers used by the Australian Air force over the past 60 years.
Another hanger well worthy of a visit is the restoration hangar, here you will see some of the incredible restoration work underway on aircraft that will one day take centre stage in the museum. Bring along a few gold coins for your visit as donations are greatly appreciated and help go towards improving the collection.
The exhibition keeps changing and also hosts temporary exhibitions throughout the year, so if you have been to the museum before you are sure to find something new on another visit. Make sure you stop by the gift shop too, they have a good collection of books, models, artwork and other aviation related souvenirs and items.
One of the best times to visit the museum is on Tuesdays, Thursdays and Sundays around 1:00PM when it is common for one of the special  heritage aircraft to be brought out on to the adjacent runway for a flying display. You might even get an opportunity to ask the pilot questions after his flight. Volunteers often give guided tours to booked groups and as well as seeing the great exhibition visitors on the tour will hear many amazing and fascinating stories about the aircraft and exhibition first hand.

The Point Cook RAAF Museum is around a 45 min drive from Geelong or 25 min drive from Melbourne. Take the Point Cook Road exit and keep following it until you hit the RAAF base. Entry to onto the base does require photo ID but entry to the museum is free.