2014 Cotton On – Run Geelong

Over the past few years the Run Geelong event has grown to one of the biggest sporting events in Victoria. Last year alone around 12,000 people competed in the event raising much needed money to fund the Geelong Children's Ward redevelopment. This year the event gets even bigger and spreads to other centres around the country including Ballarat, Newcastle, Woolongong, Townsville and the Sunshine Coast.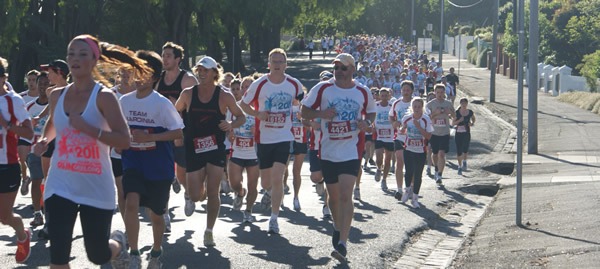 Last year the Geelong event raised over $960,000 for the redevelopment of the special care nursery at the Geelong hospital.
This year the event will be held on Sunday the 23rd of November and again 100% of every registration goes towards the redevelopment of the Special Care nursery at the newly named Geelong Hospital, The University Hospital.
The day kicks off at 6:00 AM where last minute registrations will be accepted at Steampacket Place, before a fun aerobics warm session up at 7:20 AM. The 12KM Market Square Run begins at 7:40AM followed closely by an aerobics session for the Edge Financial Partners 6 KM Run that begins at 8:45 AM.
9:00 AM will see a huge array of walkers participating in the GMHBA 6KM Family Walk before the presentations that begin at on the Grass at Steampacket Gardens at 10:00AM. After the presentations at 10:30 AM the kids will get in on the action participating in the fantastic Cotton On Kids 1KM Run.
Steampacket Gardens will be a hive of activity all morning with live music, lots of fun and free entertainment for the whole family plus plenty of food and drink. There will even be a massage tent to help sooth those sore muscles.
The main races start on Geelong's waterfront close to Cunningham Pier, while the kids start around the Highlight Park area close to the Ferris Wheel. 12KM race heads along Western Beach Road and the north end of Pakington Street before heading through the city and around Eastern Park before returning to the Waterfront Precinct. The 6 KM race heads up Moorabool Street, across Myers and down Bellarine before heading around Eastern Park and back to Steampacket Place.
There will be several road closures around the Geelong city area and Geelong waterfront to cater for this event, so allow a little more time if driving to the event.
For more information and registration details visit the official website at http://geelong.runaustralia.com.au/