2013 Run Geelong

Over the past few years the Run Geelong event has grown to one of the biggest sporting events in Victoria. Last year alone around 12,000 people competed in the event raising much needed money to fund the Geelong Children's Ward redevelopment.   Last year the race generated over half a million dollars and the colourful new Children's Ward is the pride of our hospital and continues to brighten up the lives of so many kids when they are away from their loved one and not well.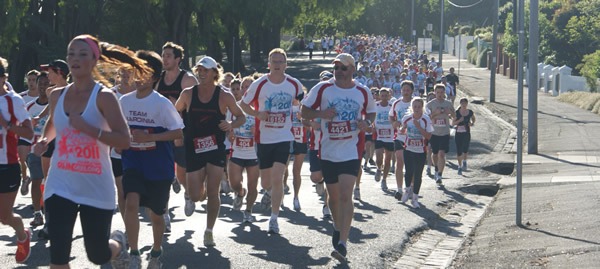 This year the event will be held on the 17th of November and the event will be used as a major fund raiser to redevelop the Special Care Nursery at the Geelong Hospital that is in much need of major improvements to ensure the very young have the best care in their early days of life.
The 2013 Run Geelong event will consists of three different runs depending on your fitness level. The main run is 12 kilometres long and starts at 7:45 am from Steam Packet Gardens. A 6 kilometre run commences at 8:45 AM while the slower paced 6 Kilometre walk starts fifteen minutes later at 9 AM.
Each year the event attracts people of all ages and fitness levels and always attracts a few celebrities and sport starts. Three of the ambassadors of the day include Joel Selwood our Geelong Football Club captain, Australian Netballer Madison Brown and Paralympic Gold Medallist Richard Coleman who are all getting prepared to put in a great race.
The runs will see prizes for the winners and there are plenty of spot prizes including prizes for some of the best dressed- so why not wear your favourite animal onesie – just remember it might get a bit warm under the fur.
For more information and registration details visit the official website at www.rungeelong.com.au